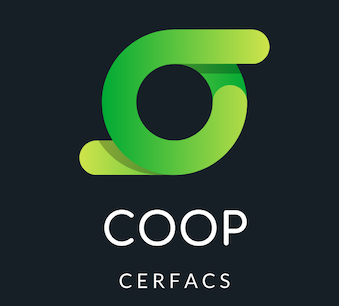 What's here?
COOP is part of the Algo/COOP team at CERFACS. This is our blog, where we talk about the tools we build, how we apply them, and the things we learn along the way. We discuss general topics of computer science and engineering, with a focus on scientific computing.
As COVID19 hit, remote work has become our norm, and we've pivoted to more thoughtful blog post writing to replace the flow of ideas that used to accompany everyday chats around a cup of coffee. Feel free to roam around, check out the Categories, or follow a thread through Tags. Hopefully, you'll find some useful gold nuggets in there! We're also very open to discussing these topics with the community, so please shoot us an email if you're inspired by something we wrote!
CERFACS employees can access the intranet blog, for more internal-focused topics, such as a contribution guide if you want to chip in.
Keep in touch
You can follow the activity of the team with the post "2021 Goals".
Recently, we've started writing a newsletter where we curate some of our latest posts, as well as links from around the web that we find relevant. Check it out, and sign up below if you want to get it directly in your inbox.You can read the previous issues in the "staff picks".