Ph.D. Students' Day
(JDD 2018)
Thursday March 15th, 2018
9 am – 6 pm
Cerfacs, Conference room JCA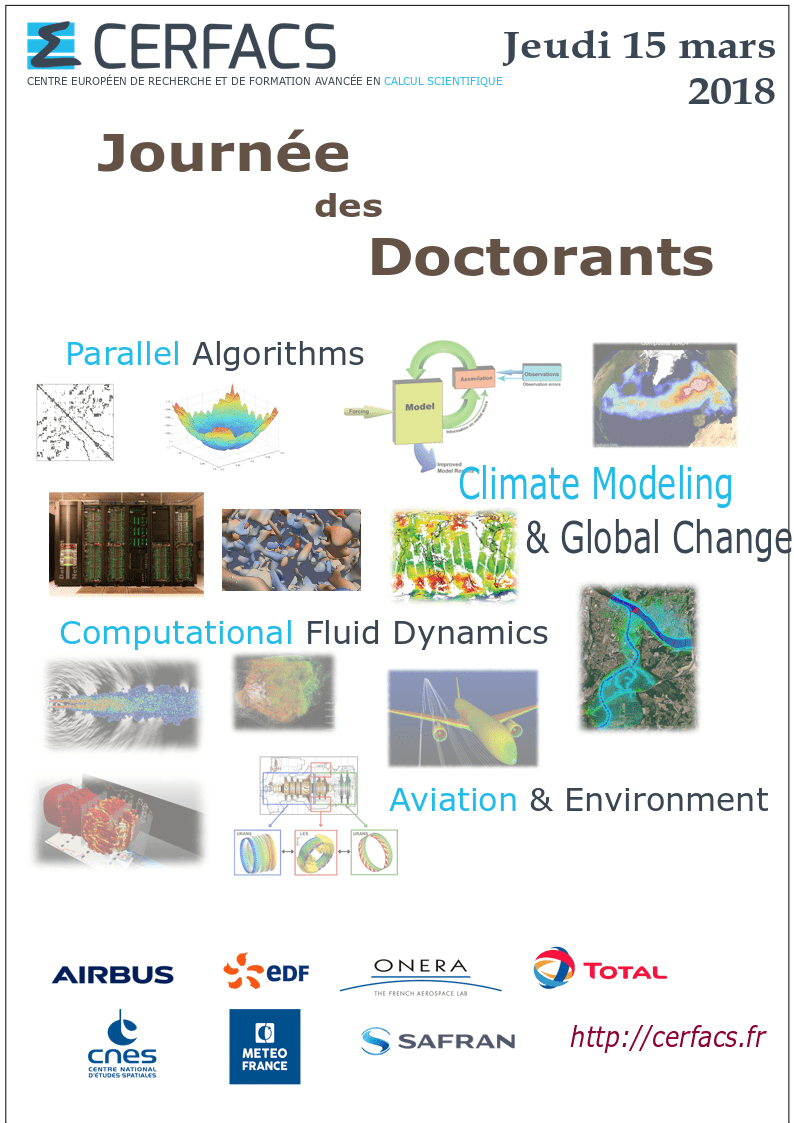 The 2018 edition of the PhD Students' Day will take place on March 15, 2018, in the JCA conference room at Cerfacs. The participation of 1st and 2nd year PhD students is mandatory except in exceptional cases.
The day will include oral presentations of the 1st and 2nd year students, as well as a poster session with a prize for the best poster given at the end of the day by our jury.
Agenda :
Registration deadline: January 5, 2018
Abstracts (title, abstract up to 10 lines and image): February 2, 2018
Posters: March 2, 2018
Slides: March 7, 2018
Participation in the event is free of charge. However, for logistical reasons, registration is mandatory for PhD students by filling in the form below.
External persons wishing to attend this day can register directly by email to brigitte.yzel@cerfacs.fr
Organising Committee: